Certificates
Trinity College Dublin - B.A. Biology
Okayama University - M.Sc. Degree in Biotechnology - Monbusho Scholarship
Osaka University of Foreign Studues, Diploma in Japanese - Monbusho Scholarship
Japan Broadcasting Corporation (NHK), Letter of Appreciation
Clients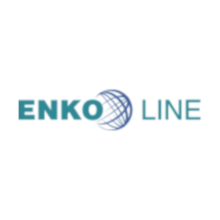 Testimonials
"I have known Mike since living and working in Japan during the 1990's when Mike managed Derwent's Japanese Patents for World Patent Index out of the Tokyo office. Among other things, I have attended seminars Mike has given in Tokyo, interacting fluently with Japanese audiences on in-depth patent issues and other intellectual property topics. I spent time and am familiar with his thorough work in guiding painstakingly accurate patent translation with Derwent. Whenever colleagues require technical, accurate Japanese translation, I recommend Mike."
- John E. Lyhus
Partner, Fitch & Even, Chicago
"I often use Mike for Japanese to English translations.  He is responsive and provides a quality, economic and reliable service with a personal touch you don't get from one of the faceless translation companies."
- Neil Campbell
Partner, Dehns
"I have worked with Mike on a wide variety of problems, both when he as at Kroll and in his new business. We used him for quiet background checking of business partners for clients (in international business and investment this is a vary good and cheap insurance policy), litigation counterparties, very-very discreet review of principals at acquisition targets (financial and reputational), tracking down sources of counterfeit goods - as well as day to day Japanese patent translation when we needed a translation that was usable in court, properly translated into idiomatically correct English (and that his hard to find.) The information he produced was always very useful and accurate, legally obtained and evidence grade. He has a great network of affiliates, assistants, colleagues to draw on from Europe to North America and in Asia.
I have always found him to be absolutely reliable, honest and effective. As a witness he presents as personable but with considerable gravitas (think of an Irish Walter Cronkite with less hair but a bigger moustache) and with great credibility in English and Japanese. I have recommended him to others and no one has ever complained -- many said thanks."
- Colm MacKernan
Attorney at Law, Solicitor, Origin Ltd.
London and Washington D.C.